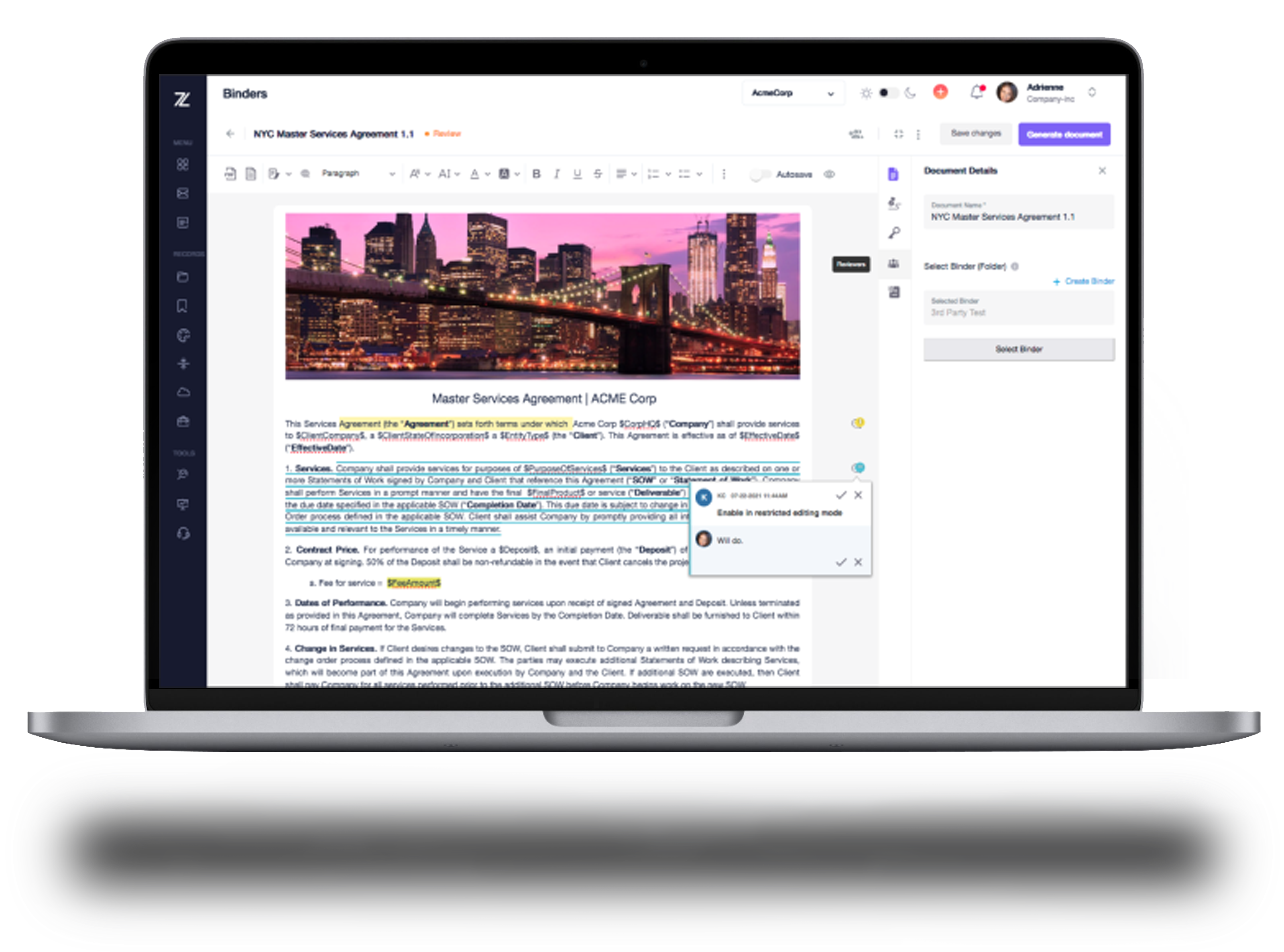 In stock
Zeal Professional License
$750.00 / month
Zeal Professional License (60 day no-commitment guarantee)
Zeal is a contract life-cycle management (CLM) platform for internal procurement, sales and legal professionals.
Zeal allows users to automate contract processes, streamline workflows and manage contract data. The purpose is to provide a single source of truth for all contract data within your organization. Zeal provides a one stop Console for Contract Data, Knowledge Base and all information relevant to your contract methodology.
Our Standard Implementation Services package includes designing up to ten (10) templates, building ten (10) contract workflows and migrating up to 150 agreements. Keyword and Clause libraries are unlimited. Standard Implementation includes training, knowledge sharing and dedicated customer support.
Summary Terms:
Term of Service : 12 Months
Annual Contract Volume: 1,000
Additional Cost per Document Over Plan: $1.50
Implementation Fee: $0.00
Standard Technical Support: $0.00
Total Monthly Price: $750.00